Partial and Complete Dentures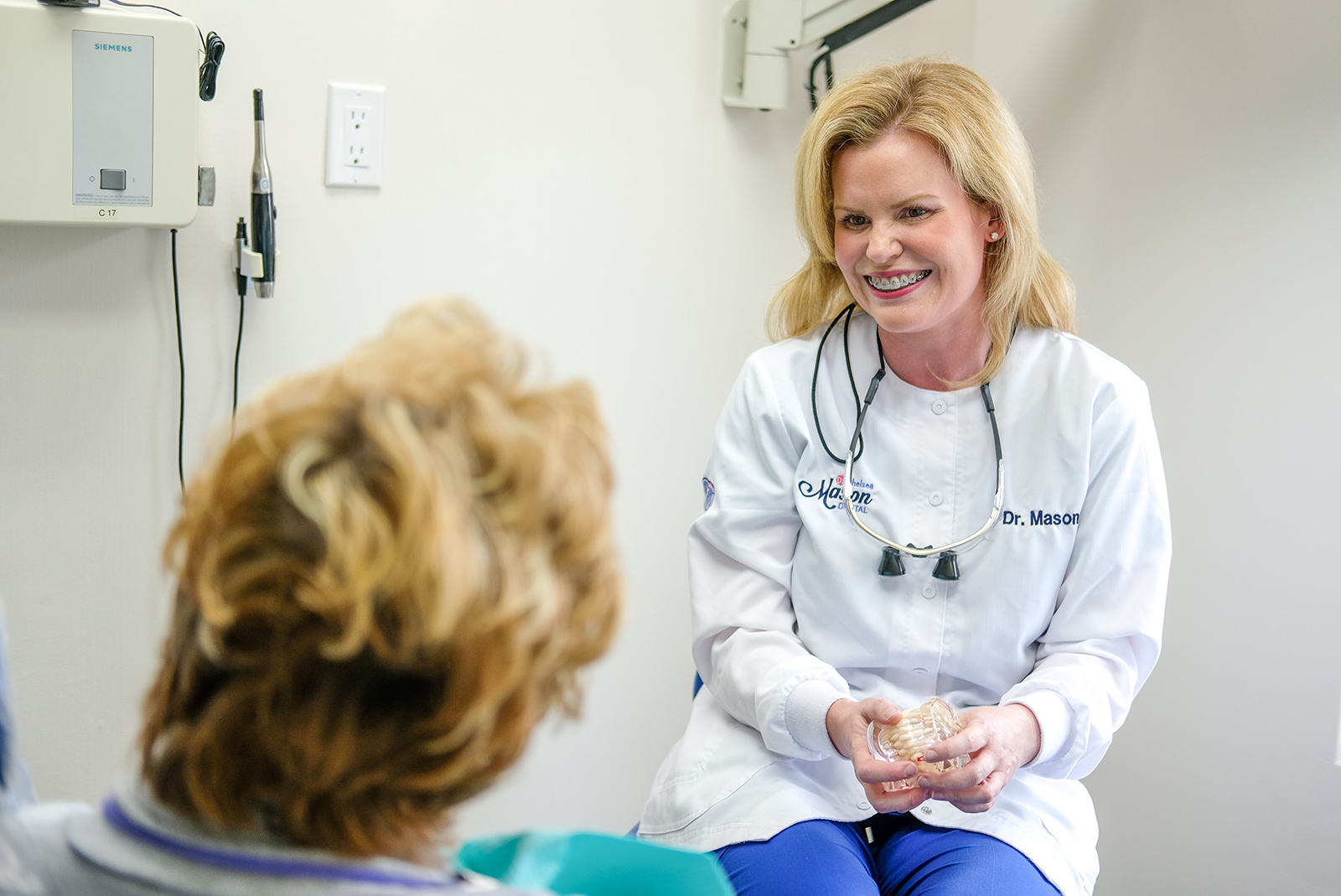 Dentures are removable appliances can replace multiple missing teeth in different areas of the mouth simultaneously. The end result is fewer chewing restrictions, improved comfort and confidence, and enhanced overall health.
There are two basic types of dentures: Complete and Partial. Dr. Mason evaluates each patient to determine which type of denture is best. Complete dentures are used if you have lost all or most of your teeth. Partial dentures fill in spaces created by missing teeth. Partials help hold your natural teeth in place in order to minimize future problems.
In either case, the goal is the same. Dentures improve your ability to chew and provide support for facial muscles, greatly enhancing your appearance and smile. Dr. Mason works with you to make sure your removable appliance appears as natural as possible.