Call to schedule your appointment!
Greetings from Dentist Dr. Chelsea Mason
Convenient Bay City, Michigan Location. Family-Friendly Dentist. No-Rush Appointments.
You can turn to dentist Chelsea Mason and her team for the highest standard of dental treatment for your entire family. Dr. Mason treats pediatric, adult and senior patients. To make dental care more comfortable for patients who are nervous about dental procedures, Dr. Mason provides nitrous oxide relaxation gas and sedation dentistry.
She provides the comprehensive dentistry services you'd expect – dental cleanings, restorative dentistry, cavity detection and oral cancer screenings. She also offers specialized services such as TMD treatment, Invisalign®, and extractions. Dr. Mason has invested in technology including intraoral video examinations, digital scanning, and digital x-rays.
Ask anyone on our team for more information regarding cosmetic dental treatments such as Invisalign, teeth whitening, porcelain crowns, and composite bonding and veneers.
Other services available at Dr. Chelsea Mason Dental include: dental implant restorations, periodontal treatment, bridges, and partial and complete dentures.
"I recently had an accident with an emergency dental situation. She was so kind and caring and helped me calm down after it all happened. She even gave me her cell and told me to call or text her anytime, it didn't matter. Then she also called me TWO times over the next couple of days to check on me! I love my dentist!!"
"I love Dr. Mason…I feel at home every time I have an appointment. She makes sure to explain everything as she is doing it and always make sure I am comfortable! The entire staff is super friendly and very professional."
"My visit with Dr. Mason was perfect, painless and quick. I had no discomfort after my procedure. Thank you."
"Dr. Chelsea Mason is not only an amazing dentist, she is the sweetest, kindest and very detailed in caring for her patients. I highly recommend Dr. Mason. She's done wonders with my teeth and in keeping my smile looking good."
"Dr. Mason is the nicest dentist. She cares about you and makes sure you call her, no matter what, if you have a problem."
"As a first-time patient, I found the transition from one dental office to another went smoothly. I was happy with my reception at the front desk and certainly pleased with the care shown to me by Dr. Mason. My procedure went smoothly, with every effort made to insure that I was doing well. I have no side effects and thought the whole experience was very positive."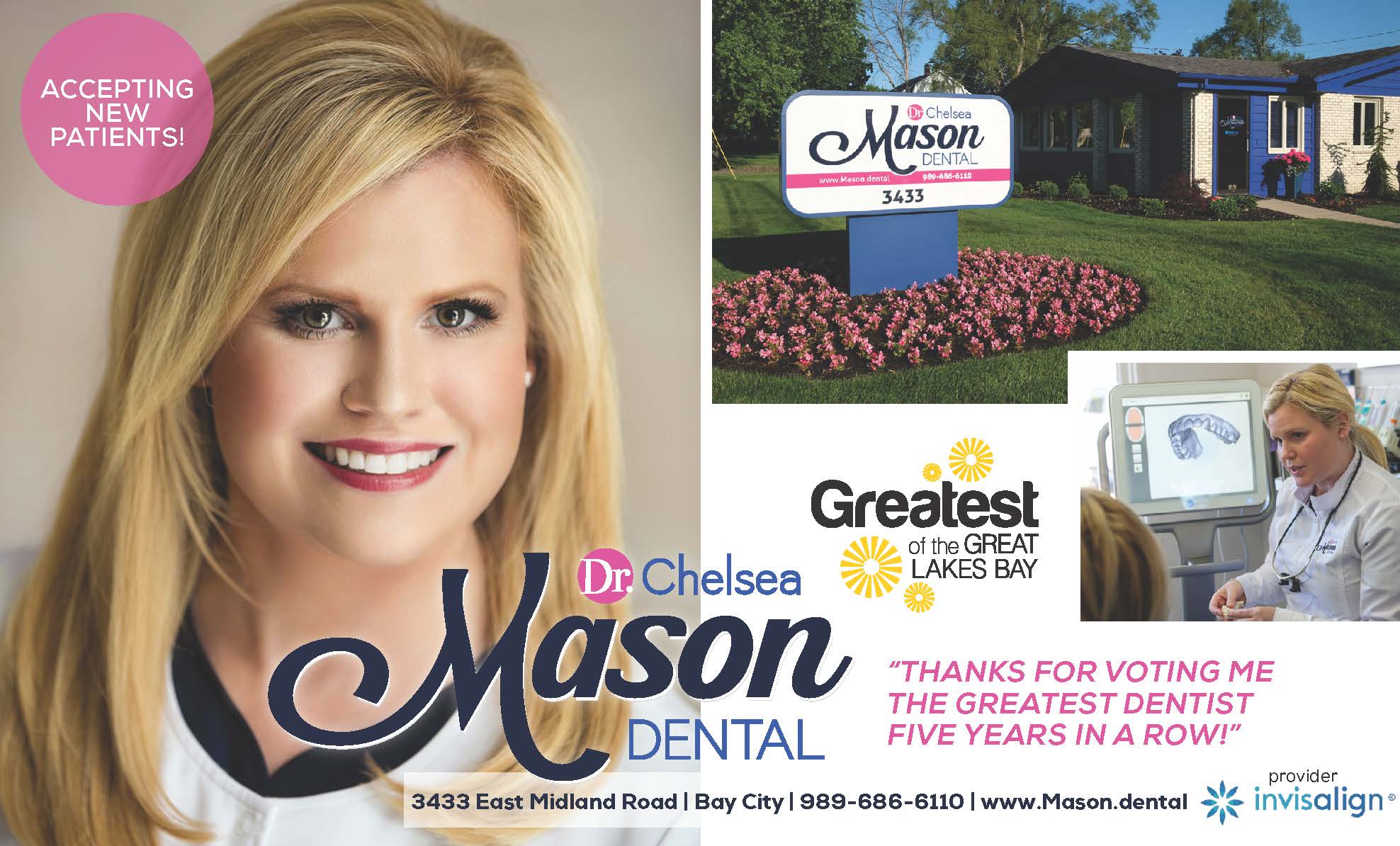 Chelsea Mason Staff Welcomes You