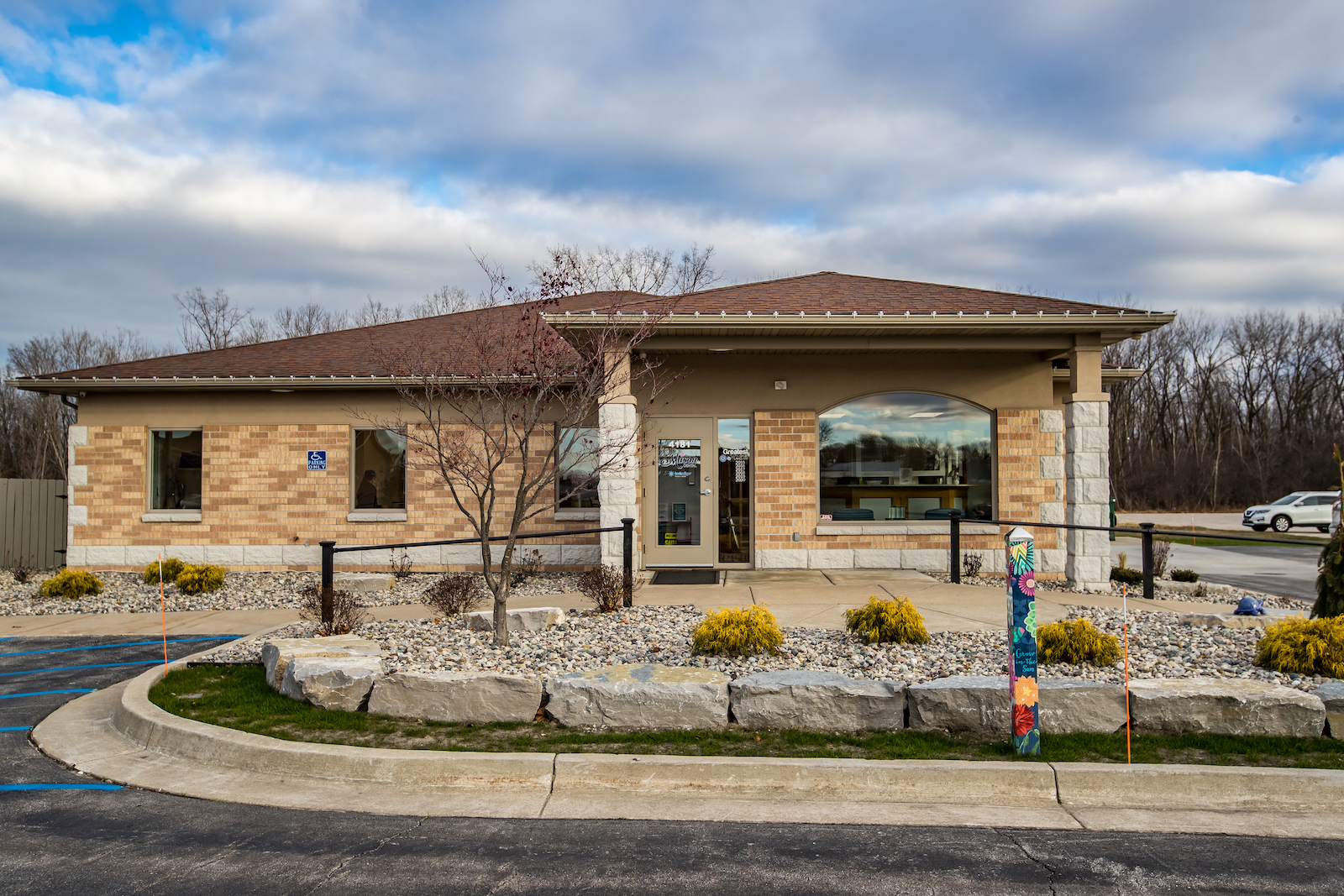 You have questions, we have answers.
Dentistry and oral health can be confusing. There is a lot to know and consider. We understand and are pleased to be your resource for all things that lead to optimal dental health.
From pre-procedure processes, to what to expect during your appointment, to follow-up care and instructions, the team at Dr. Chelsea Mason Dental will provide you with the information you need. Our team is always just a phone call or email away. Of course, we are happy to answer your questions in person as well!
Have a question that isn't answered here? Need more information? Give us a call at (989) 686-6110 or send us an email at [email protected].
A. Relax. At Dr. Chelsea Mason Dental, we're committed to providing you with the most stress-free experience we can. Please be candid with your concerns. We have a number of different techniques to help you relax, and we want you to feel confident in the dental chair. After all, relaxed patients make for the best appointments.
A. Wrong! Begin "brushing" and massaging your child's gums with a soft washcloth or wipe before teeth even erupt. Once the first tooth has erupted, use a tiny smear of child-friendly toothpaste to clean the tooth and the gum tissue.
A. Getting little ones on board with regular brushing can be a challenge. Try these tips, and before you know it, they'll be begging you to brush!
Explain why oral hygiene is important, but keep it fun. Kids need to understand that brushing is not just something on their to-do list; it serves a purpose. Keep the story simple by telling them that brushing wipes away the Cavity Bugs that like to make holes on their teeth. If your child is frightened by the mention of "bugs," tell them instead their toothbrush is a superhero whose job is to scare away all the bad guys from their teeth.
Bring a friend. Everything is more fun with a friend. Have your child bring his or her favorite doll or stuffed animal into the bathroom with them and brush their "teeth" as well. Purchase an inexpensive toothbrush especially for their friend. Don't forget the invisible toothpaste!
Time it out. To help your children understand how long they should be brushing (two minutes, twice a day), set a timer. If you already have an egg timer in your kitchen, that'll work just fine. Otherwise, consider purchasing a timer and help your child set it to two minutes.
Shop together for supplies. Does your child have a favorite cartoon character? How about flavor of toothpaste? Children are much more likely to enjoy the brushing process when they have supplies that make it fun and comfortable. Encourage them to use their supplies at least twice per day.
High fives all around! Did your child do an exceptional job brushing? Did they last their whole two minutes? Did they brush on their own without being told? Give them a high five to show your support. Children love positive reinforcement and celebrating their little successes ensures they'll want to continue.