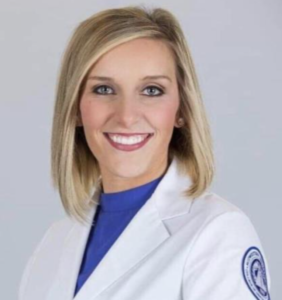 We are pleased to announce the addition of Dr. Ashli Donahue to the team at Dr. Chelsea Mason Dental starting this June! The practice has grown, and the addition of a second dentist is welcomed. Dr. Donahue upholds the highest quality of dental care that our patients expect and know.
The addition of another dentist provides several benefits to our practice, such as expanded hours, more efficient scheduling, reduced appointment wait time, quicker emergency care, & additional services.
Dr. Donahue grew up and currently resides in Au Gres & attended Saginaw Valley State University as a President's Scholar. She competed in the Miss America Organization and in 2016, Dr. Donahue served as the area's Miss Bay County. She even went on to be named the 2nd Runner Up to Miss Michigan!
Dr. Donahue attended dental school at Midwestern University in Chicago, where she was awarded the Spirit of Service Scholarship Award, inducted into the Omicron Kappa Upsilon Dental Honors Society, and served as President of the Cosmetic Dentistry Club. Dr. Donahue's love of dentistry stems from her own dental journey, which provided her with newly found confidence through her smile as a teenager. She hopes to provide that same sense of self-assurance to her patients, as well.
In her spare time, Dr. Donahue enjoys all the natural amenities that the Great Lakes Bay Region provides, including hunting, fishing, and relaxing on the beach with her husband, Jonny, and their beloved dog, Riggs, who runs their household.
We look forward to introducing you to Dr. Donahue at your upcoming appointment! Thank you for choosing Dr. Chelsea Mason Dental for your care.