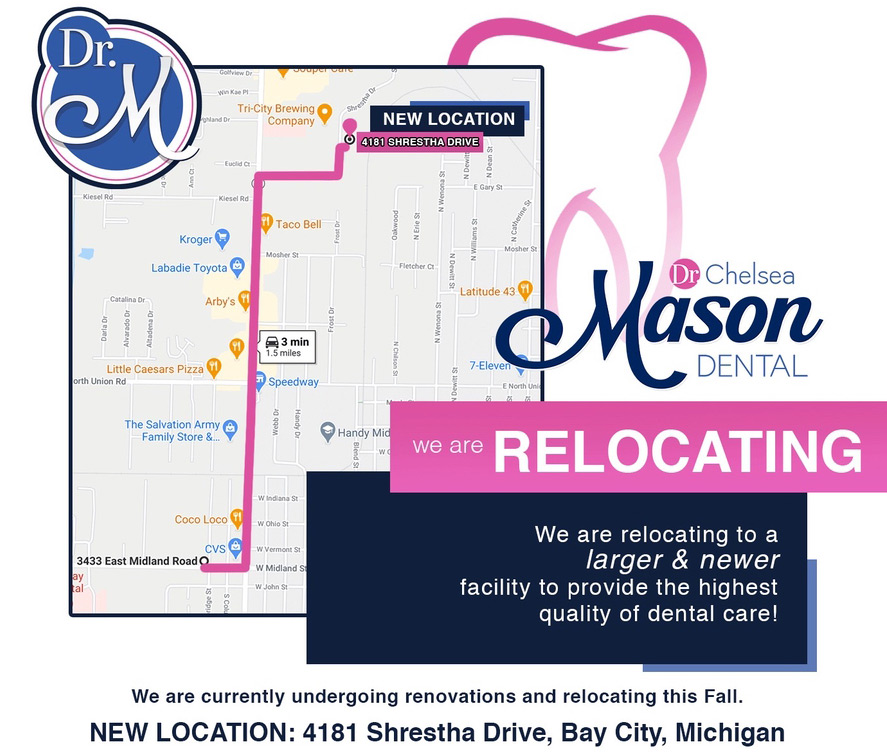 It is with great pleasure we announce to you that this fall, Dr. Chelsea Mason Dental will open our doors in more spacious and comfortable surroundings.
Our new address is 4181 Shrestha Drive, Bay City. Our phone number has not changed; it is still 989-686-6110. Our contact email address is still [email protected] The new location is near the Bay County Civic Arena.
Renovations are still underway at the 4181 Shrestha Drive location, and we have not scheduled a move date. In the meantime, we will continue to treat our patients at 3433 East Midland Road. You will be informed once we relocate to Shrestha Drive.
Your loyal support has helped us grow, and now we need more space to serve you better. We have been looking for a new home for the past few months and are happy to inform you we found it.
If you have any questions about the new location or our services, please call us and we'll be happy to help. We look forward to seeing you at our current and new location. Thank you!