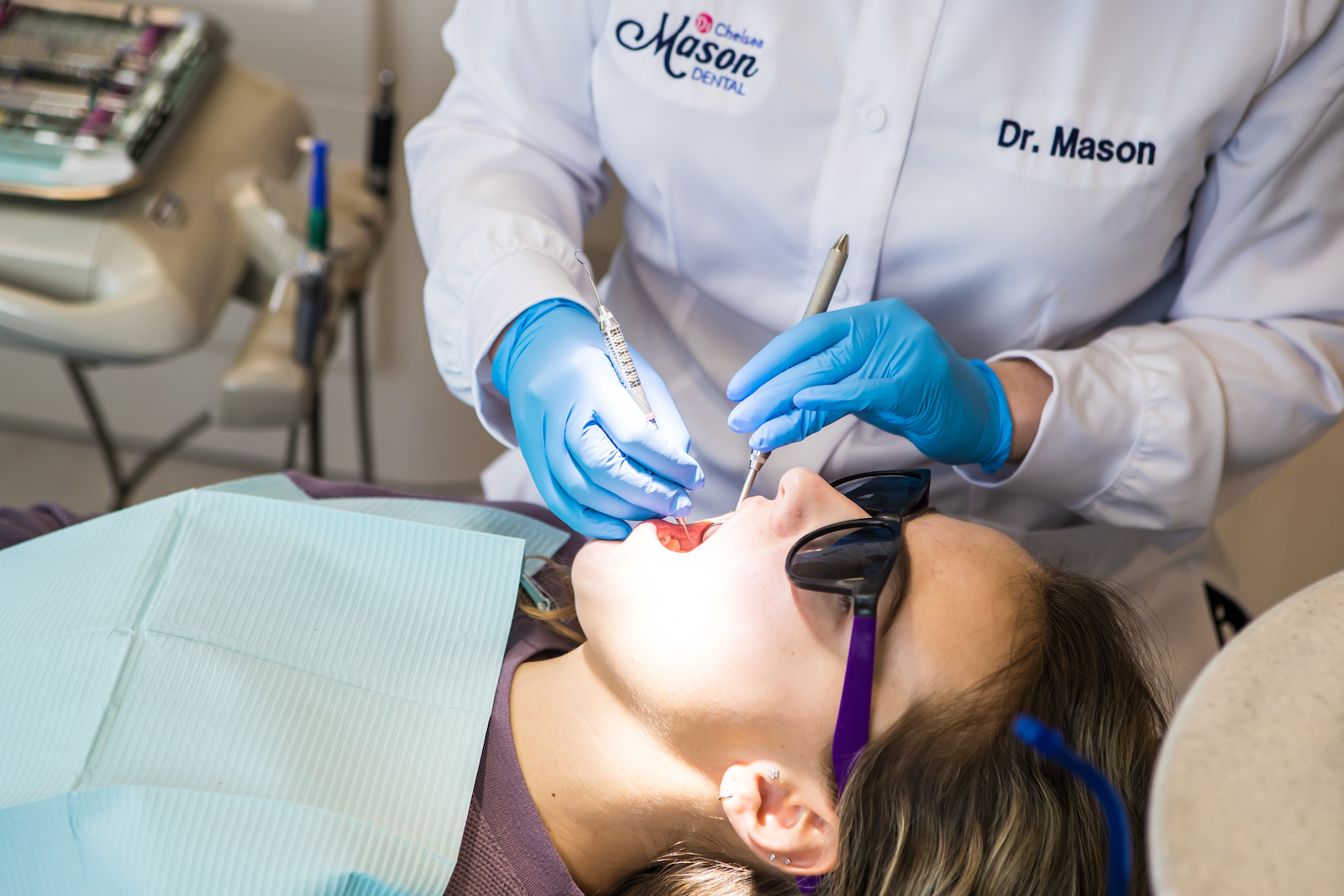 The journey to good oral health begins young and continues throughout life. At Dr. Chelsea Mason Dental, we love our littlest patients and go to great lengths to establish trust and security from our very first meeting.
We recommend that the first introductory visit occur at age one. At that time, a complete assessment of your child's oral health is provided, including evaluation for decay, nutritional dietary concerns related to sugar consumption and oral home care needs.
We believe these first few appointments are critical to encouraging a positive lifelong attitude toward proper oral health.
We've included some common questions and answers here. But if you need more information, please call our office. Dr. Mason makes every effort to help children form healthy habits as early as possible.